There's a new way to watch your TV now and it's one of the most interesting devices that will ever sit in your living room.  The Android TV Box – a small little computer running Android that connects to your TV and uses your Internet connection to bring you unlimited FREE entertainment.
With these TV Boxes you can watch so much content you might never leave your couch ever again.  View channels from across the world including live TV, sports, and news. Choose from a seemingly endless supply of movies and TV shows.  You can even install apps and games on these TV boxes.
While browsing the Internet, you will surely have stumbled across countless ads for all kinds of TV boxes.  With hundreds of choices available, it can be overwhelming trying to choose the box that is just right for you.  China has a huge market on Android TV Boxes.  Almost all TV boxes are manufactured in China and distributed worldwide.  This means it is important you buy a TV box that is well designed with quality components and has good specifications and performance.   Don't worry though, this guide lists the best TV boxes you can buy and where to get them.
MX3 or MXIII TV Box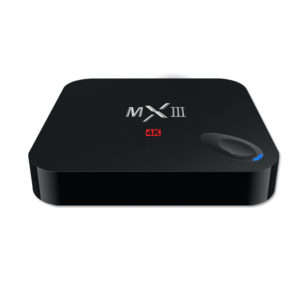 The MX3 or MXIII is an excellent box.  If you could only pick one box, I recommend this one.  The MX3 features the S812 AMLogic CPU with Octa-core Graphics Processor and 2 GB Ram.  This means the MX3 is a powerful box, with sharp high definition picture, and will operate smoothly.  The firmware has been refined over a period of years to ensure that the MX3 box will operate to the best performance and efficiency.  This box is not widely available on the market anymore, but you can still order it at asiansupermarket.com
BB2 MeCool
Despite the unusual name, this is one of the newest boxes on the market.  It uses the new S912 AmLogic CPU which feature Octa-core CPU and Mali 820 Graphics Processor.  It features 2 GB RAM and 16 GB Storage.  This is a new box with the latest processor.  It is made by a VideoStrong a company with a good reputation for TV Boxes.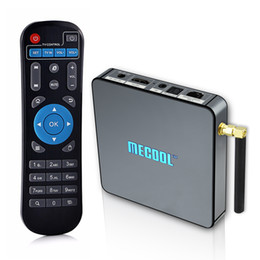 MXQ Pro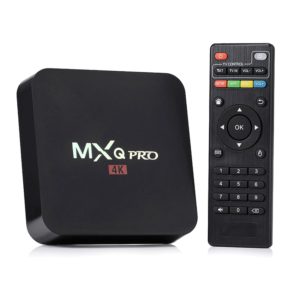 The MXQ Pro offers one of the lowest prices for a TV box.  However it performs very well and is capable of playing everything the more expensive boxes can.  Although its not going to beat out the other boxes in terms of performance, it has been revised and updated frequently so that it works very well and reliably.  If you want a lower price box to start off with, you can't go wrong with the MXQ Pro.  It has 1 GB of RAM and 8 GB of storage.  The CPU features the AMLogic S905 chip and Penta-Core Graphics Processor.
K3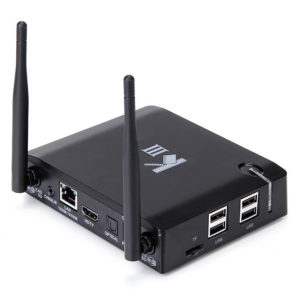 The K3 is another excellent TV Box made by VideoStrong.  It has 2GB RAM and 16GB Storage.  It has a lots of storage and memory for smooth operation.  Features double external antenna for strong wifi reception.  It is powered by the S905 CPU with Penta-Core Graphics Processor.  This is a well built box and has great firmware.
You can buy all these TV Boxes at asiansupermarket.com
asiansupermarket.com has sold quality TV Boxes for many years and offers some of the best support and service warranty in the business.  You can be sure that you are getting the best recommended TV boxes with asiansupermarket.com
Some other strong contenders for TV boxes are the Matricom G Box and the NVidia Shield.  However they are marketed for their brands and is premium priced.  The Matricom can cost about $200 while the NVidia Shield is the best TV box performance but comes in at a costly $400.