Apple announced the long-awaited latest version of their iPhone on Tuesday, September 2013 to yawns and ho-hums again. However instead of giving us one...
After reading the Toronto Star, Toronto Sun and other dailies some journalists have become so bias that there is no longer discretion about being...
The iPhone 4s recently launched in Canada and as we go into the Christmas holiday season I would advise you to pass up on...
It's the 2016 NBA Finals and the match-up or should I say re-match that we all have been waiting for: Lebron James and the...
We find are ourselves talking about the Toronto Raptors versus the Golden States Warrior again and this time we are doubling down on our home...
You heard it here first as we predict that the  Toronto Raptors will beat the Golden States Warriors tonight handing them their first loss...
Two of the hottest teams in the NBA, the Toronto Raptors and Atlanta Hawks will duke it out this Friday, February 20, 2015, who...
Global headlines about the European refugee crisis have become so common that they no longer shock us and in truth why would they considering...
Disclaimer: This is a work of fiction and not meant to represent any actual person or organization. Is Rob Ford for real? Or is he...
The Tragic Story of Toronto's Most Notorious Serial Killer Toronto doesn't have too many serial killers. Perhaps that's a good thing as we need as...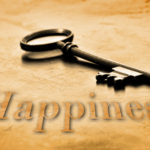 I decided, however, to persevere with  'Operation Feel Good'. Sure this person kept pressing that button, normally I would have responded with some sharp...
Is the Live-in Caregiver Program tantamount to modern day slavery? Sure they get a meagre salary, but what are the implications of such a...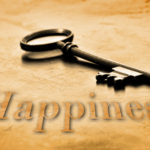 A few months ago I received news that my friend had died, we were the same age, 38. It got me to thinking about...
After meeting the criteria to become a Canadian citizen one of the things that you have to do is pass the Canadian citizenship test. I've...
As the days go by Toronto City Hall and Queens Park have become quite lively and for all the wrong reasons. Instead of looking after...