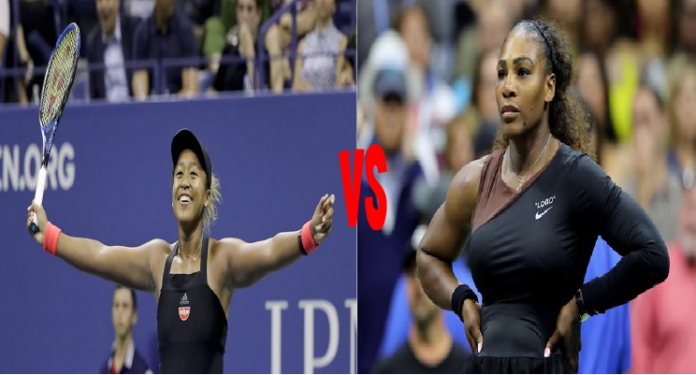 On Saturday, September 8, 2018, 20-year-old Naomi Osaka of Japan claimed her first Grand Slam at the US Open and defeated fan favorite, Serena Williams.
What would have been a happy moment for Naomi Osaka turned into a drama fest for Serena Williams as she had a major meltdown. Of course, both players had pressure to deal with, but Serena had more to lose as she was pursuing her 24th Grand Slam, trying to tie the all-time record held by Australia's Margaret Court.
If Serena had won, it would have solidified her as one of the greatest, if not the greatest women's tennis players.
Unfortunately, things did not go well for Serena as Naomi Osaka outplayed her with a solid game and kept her composure no matter what Serena did defeating her 6-2 and 6-4.
It was during the second set that the game descended into chaos as Serena was cautioned by the umpire, Carlos Ramos, that her coach, Patrick Mouratoglou, was making a hand gesture to help her. This was a code violation which Serena denied saying that she would "rather lose" than cheat.
Serena continued to get frustrated and smashed her racquet causing a penalty point against her and then calling the umpire a "thief" which resulted in a game penalty.
After the game, her coach admitted that he was trying to help her and that every coach does it, he doesn't understand why he and Serena were singled out.
Serena was also fined $17,000 by the US Open for code violations.
It was sad to see Serena in this state as we know what a great tennis player she is and the crowd booing the situation made what was a clean win for Osaka turn into an ugly mess and a disgrace for both Serena and the booing crowd.
If anyone who has watched Serena's career, this is not the first time she had these outbursts.
To be honest it is normal for a player in any sport to be angry and frustrated when things are not going their way.
Take NBA star, Chris Paul, in 2015 when he got angry at a call made by the referee, Lauren Holtkamp when he criticized her and said 'This might not be for her'.  This is what you call "Heat of the moment."
When the game became more than tennis and suddenly claims of sexism, double standards, and fighting for women's rights became the theme we knew that we were in trouble.
Social media and team Serena ate it all up and spat it out like lemmings.
The only reprieve that can be attributed to Serena is when she realized that she was taking away Naomi Osaka's biggest moment in her tennis career calmed down the booing crowd and gained her own composure. Point for Serena.
You see in the end why Serena lost is not because of the umpire and her code violations, it was simply because Naomi Osaka played a better game and was in her prime.
Yes, we hate to say the obvious, but Naomi Osaka is much younger at 20 years old while Serena Williams is 36.  Anyone who plays sports will know age is a big factor in sports.
Let it be known that this is not the first time Serena lost to Naomi as she was eliminated in the first round of the Miami Open in March 2018 with a similar score 6-3, 6-2.
Whether we are a fan of Serena just like Naomi Osaka who idolizes her, let's not discredit what Serena has done by making excuses for her and the unfortunate meltdown she suffered.