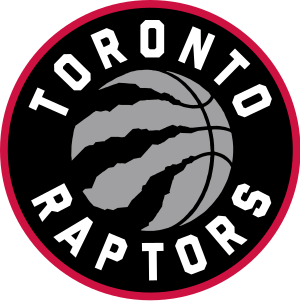 We find are ourselves talking about the Toronto Raptors versus the Golden States Warrior again and this time we are doubling down on our home team getting the win.
Yes, our previous prediction was wrong, but it was also not far off from our analysis too.  Everything was going as we had pretty much predicted until Lowry happened.  Unfortunately, Lowry made an error in judgment when he drove to the hole instead of taking the three with seconds on the clock.
We would have been content with that loss than him thinking that he would get a foul call.  Remember today Lowry, nobody will give you a foul call 99% of the time in the final seconds of the game. If they did that the referees would be dictating the game for or against.  Don't worry even though we are reminding you of the mistake you still top in our book.  Psst… Don't let talks of MVP get into your head though… just continue to play the game as you do.
Ok now back to why the Raptors will win this time, can anyone say home-court advantage?  Raptors have been doing good at home with a 4-3 and then there is our outrageous energized fan base that should give the Raptors a little pep in their steps despite the recent loss to the Denver Nuggets.
However we think the most important thing is probably the Raptors are extra motivated to dethrone the "King of Basketball", Stephen Curry and the Golden States Warriors.  This would definitely be a feat and go down in history as well.  Not to mention it would help solidified Toronto, Canada as a legit city for future superstars to come and play.
As always we expect big things from Kyle Lowry, DeMar DeRozan, DeMarre Carroll, and Cory Joseph, but Dwane Casey has to mix it up a little, throw in Anthony Bennett, but before that give him a little motivation speech to tell him how important this game is to us.
Besides that all we can say is "Go Raptors, Go!", okay or the other version "Let's Go Raptors!"