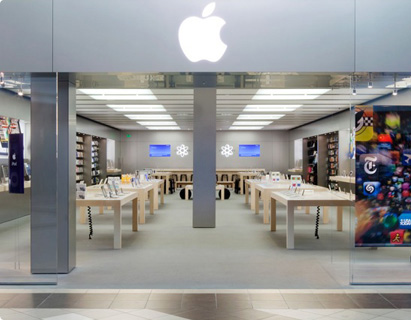 Apple reported it's third-quarter 2012 earnings today missing analysts' expectations of $10.37 per share or revenue of $37.2 billion but instead making $9.32 per share on revenue of $35.02 billion.
Despite not meeting analysts' high expectations, Apple still had some impressive numbers selling 17 million iPads, a record in a quarter, and 26 million iPhones, 3 million short of the expected 29 million. However, with fierce competition from Google, Amazon, Samsung, HTC, Blackberry, Microsoft/ Nokia, those numbers might be getting smaller in the future.
Although some consumers are probably waiting for Apple's iPhone 5 to be released sometime this fall, the lower iPhone sales were somewhat expected. However, we believe that Apple's earnings will continue to be under intense pressure in the future as they have to fend off strong competition from rivals. As these rivals are major players with deep pockets such as Microsoft has recently joined the fray in the tablet market and receiving positive reviews of their own Surface tablet, we wonder if Apple has reached its limit for record sales.
Some of the things that will account for Apple's decrease in future sales are the weak economies around the world as discretionary income is limited and worries about the overall job market on people's minds. Apple's products are considered to be luxury items so their fortune will rise and fall with the overall health of the economy.
In addition, we continue to see Apple suing Samsung as they continue to make an inroad into Apple's coveted luxury space. This tells us that Apple is really worried about Samsung as a strong competitor and will do anything to prevent Samsung from eating their lunch. Some might argue Samsung is copying Apple's products, but if there were to be the case why was Apple ordered to publish in the newspaper that Samsung did not copy its products and why only pick on Samsung, why not sue Google, HTC, Nokia and other competitors as vigorously as they have done to Samsung?
Another major issue for Apple is that the smartphone and tablet have become ubiquitous now, there is really no need to have Apple's iPhone or iPad as the other devices can all do the same thing. To top it off the other devices also come from entrenched rivals who are picking and choosing space from the low-end of the market to the high-end to compete and Apple most likely will not compete at the lower end of the market so their product image will not be diluted.
The biggest surprise will probably be from Microsoft as their Surface tablet looks very promising and the operating system is used all over the world already, despite it being a new Windows 8 version. We are positive the familiarities of Microsoft products will be a big selling point. And because the two tablet versions they have run on ARM and Intel chips, porting over software (apps) should not be a problem as well.
Yet let's not count out Blackberry despite the written eulogies from many analysts about its survival. We also think that they will have a good chance of a comeback with the enterprise market as most CIOs are getting assurances from Blackberry there will be continuing support for them despite Blackberry's current troubles. Blackberry 10 was preliminarily shown at their conference and again to positive reviews.
Finally how long can the cool factor for Apple last as most of the new services and so-called innovations introduced have been compelling, but overall usability and productivity are not in line with their marketing claims. A classic example would be Siri, a fun and novel thing, but try using it to actually do work and it fails to live up to marketing expectation.