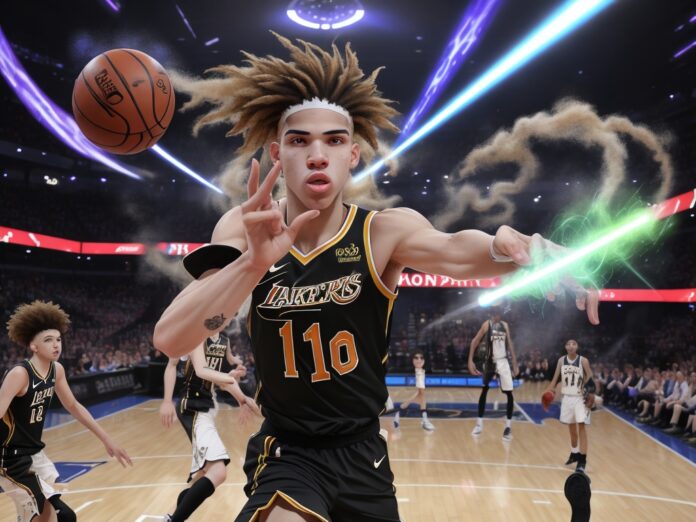 NBA and NHL Sports Picks – November 12, 2023
Hey there, sports fanatics! Donny Sports in the house, and I've got a triple play for you, featuring a high-energy NBA matchup and two sizzling NHL plays. It's a sports betting extravaganza happening on November 12, 2023. Let's dive in!
---
NBA: Charlotte Hornets vs. New York Knicks – November 12, 2023
Buckle up, hoop heads! We've got a hardwood spectacle on the horizon as the Charlotte Hornets go head-to-head with the New York Knicks. The energy is palpable, and we're eyeing an Over/Under set at a thrilling 226. Get ready for a scoring bonanza!
Hornets Unleashed:
The Charlotte Hornets are set to unleash offensive mayhem with LaMelo Ball orchestrating mind-bending assists. Fresh off a stellar win, the Hornets are strapped in and ready to showcase their scoring wizardry against the Knicks.
Rise of the Knicks:
Hold onto your seats, because the New York Knicks are on an ascent! Julius Randle and the crew are turning every game into a highlight reel. Defensive grit, offensive fireworks – this clash promises to be unforgettable.
Analysis of the High-Octane Showdown:
Both teams boast offensive firepower, and with a set Over/Under at 226, we're smashing the Over. Fast breaks, alley-oops, and three-pointers raining down like confetti – this matchup screams high-scoring action.
Pick of the Day: Over 226 – Get ready for a scoring bonanza!
---
NHL Early Bird Play – Chicago Blackhawks vs. Florida Panthers – November 12, 2023
Early birds, listen up! We've got an NHL showdown between the Chicago Blackhawks and the Florida Panthers, and the pick is heating up. Chicago recently upset the Tampa Bay Lightning, and with star rookie Connor Bedard's stellar performance, they're looking to keep it within 1 goal against a defensive-challenged Panthers.
Pick of the Day – Chicago Blackhawks +1.85
---
NHL Play – Vancouver Canucks vs. Montreal Canadiens – November 12, 2023
Back on the ice, it's NHL time! The Vancouver Canucks aim to bounce back from a tough loss, facing off against the Montreal Canadiens. While the Habs won an upset game, the Canucks, led by coach Rick Tocchet, are the more talented team, and they're ready to prove it.
Vancouver Canucks Money Line Odds: 1.61
Pick of the Day – Vancouver Canucks to Win
---
There you have it, sports aficionados! Donny Sports signing off, reminding you to savor every moment of the NBA and NHL action, place your bets wisely, and, of course, keep that sports spirit alive! Let's make these picks ones to remember!