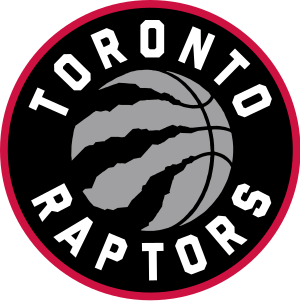 Okay let get this out of they way, we all know that the Toronto Raptors are championship contenders, but can they take it all the way?   Will we see another San Antonio Spurs versus potentially Atlanta Hawks, Golden State Warriors or even the Cleveland Cavaliers?  Well maybe Cavaliers might be wishful thinking, but it would definitely be fun to watch.
As the NBA heads into the All-Stars break, the Toronto Raptors have come a long way and continues to impress since their heartache loss to the Brooklyn Nets last year in the first round of the playoffs.  I'm still lamenting what could have been if Kyle Lowry had made that winning shot, but I digress.
This year the Raptors continues to improve and have a roster that is the complete package.  You have the big man, Jonas Valančiūnas,  the grit and determined point-guard, Kyle Lowry,  the all-star, DeMar DeRozan, three-points and all around, Lou Williams, the spark, Greivis Vasquez, the high-flying, Terrence Ross, and did I mention  Amir Johnson, Patrick Patterson, Chuck Hayes, Tyler Hansbrough, James Johnson, Landry Fields, Lucas Nogueira, Bruno Caboclo and Greg Stiemsma? All contributors in their own ways. Heck, I just listed the whole roster and the reason why is because the success they have so far is because they play as a team.
There is no unselfish play that I see from the Raptors and just to validate this when there were talks nearing the trade deadline of Feb 19, DeMar DeRozan and Patrick Patterson came out strong to offer their advice that management should not break up the team's chemistry.  They are right, sometimes when you have a good thing going on, let it ride because one little switch can cause havoc.
Yet it was just recently that I had my doubts too when the Raptors faced with strong teams such as Golden State Warriors, Chicago Bulls or Cleveland Cavaliers, they ended up losing their composure, especially if the opposing teams have strong point-guards, like Derrick Rose or Stephen Curry.  On Dec 22, 2014 the Bulls win with 129-120 and that is when Derrick Rose torn the Raptors up in the fourth quarter.  And then on Jan 2, 2015, it was Stephen Curry's turn as he and Golden State Warriors gave a thumping of 126-105.
For a while the Raptors were on a slide losing back-to-back games, but despite this, all team members insisted that they will find a way to get better and come back to win again.
They were right as their fortune changed and they were winning again, but not just against any scrub team, but against elite teams like San Antonio Spurs, Los Angeles Clippers and today against the Washington Wizards.  The win against the Wizards was to me how determined the Raptors are since the game was tied at 93-93, with DeRozan having the ball making a move, almost losing it, but regained his composure for the jump shot to seal the deal at 95-93.  A close game, but Raptors wins!
If anyone asks you if the Raptors are now for real?  Hell yeah! Go Raptors, Go!